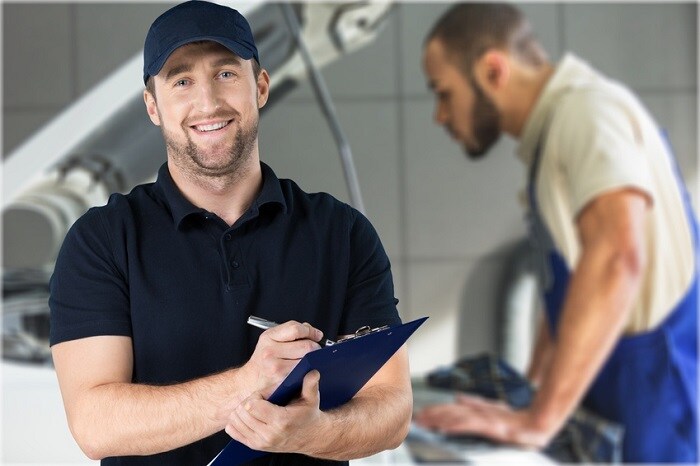 In an effort to combat the shortage of certified automotive technicians in the United States, Mercedes-Benz USA has recently announced an expansion of its technician training and development programs. The luxury automaker recently rolled out a training program in collaboration with Jefferson Community & Technical College in Louisville, KY that will educate students to become a level-one Mercedes-Benz Certified Systems Technician throughout three semesters.
The program includes training on new Mercedes-Benz vehicles, an internship at a Mercedes dealership, and employment opportunities following their certification. The company also made history this year when it established a first-of-its-kind Registered Apprenticeship Program for American veterans in a partnership with the U.S. Department of Veterans Affairs, demonstrating MBUSA's continued commitment to helping tackle the dwindling numbers of qualified auto techs in the country.
The partnership comes as an expansion of several existing educational programs that revolve around producing more certified technicians to meet the increasing demand. "The Mercedes-Benz partnership with JCTC will help to meet a critical and immediate need for qualified, skilled automotive technicians," said Kentucky Governor Matt Bevin.
Programs such as these are evidence of the Mercedes-Benz brand's commitment to reliable, dependable service that extends far beyond its service centers, which offer the utmost satisfaction when it comes to service needs on your new Mercedes vehicle.
To get a taste of our expert knowledge and make sure your luxury car is in the best hands possible, visit our top-notch service center at Mercedes-Benz of Southampton, your trusted Mercedes-Benz dealership near Huntington, NY. In addition to our excellent facilities and staff, we have several service specials at our dealership to ensure your auto needs are met with both quality and affordable service. Come see us at 575 County Road 39 in Southampton, NY today to learn more!