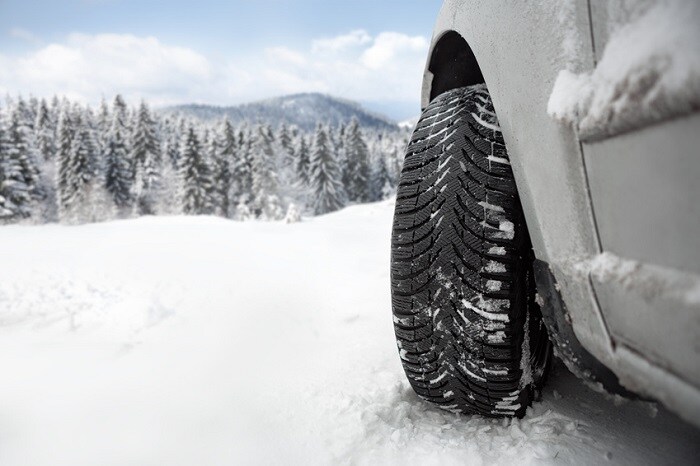 Winter weather is no joke on the east coast. New Yorkers are no stranger to bad weather, but that doesn't mean it isn't still inconvenient and a pain to navigate at times. And for drivers, it can be even more cumbersome—shoveling out your driveway, scraping off your car, and trying to warm up in the frigid temperatures. But when it comes to actually being on the roads during wintry conditions, there are several steps you can take to ensure you stay safe behind the wheel.
The first things to note if you're out in snowy conditions is to slow down. Give yourself plenty of time before you leave to accommodate for the bad weather and slow speeds, and don't rush. Be sure to put more distance between yourself and the car in front of you than you usually would to accommodate for longer stopping times due to loss of traction on ice and slippery roads. Try to make your stops and turns more gentle than usual as well.
Winterizing your car will also make driving in the cold months much more bearable. Tires, for example, are extremely important for driving in the winter. Low tread can be dangerous at the best of times, but when you add in the ice and wind that come with the season, it's absolutely vital to have healthy, well-inflated tires on the road. If you do a lot of driving during winter, snow tires may also be a good option for you.
At Mercedes-Benz of Southampton, we understand the challenges that come with being a car owner in the winter, and we're here to help in any way we can. Visit the service center at our New York Mercedes-Benz dealer to learn about winterizing techniques for your new Mercedes-Benz car to help you stay safe this season.