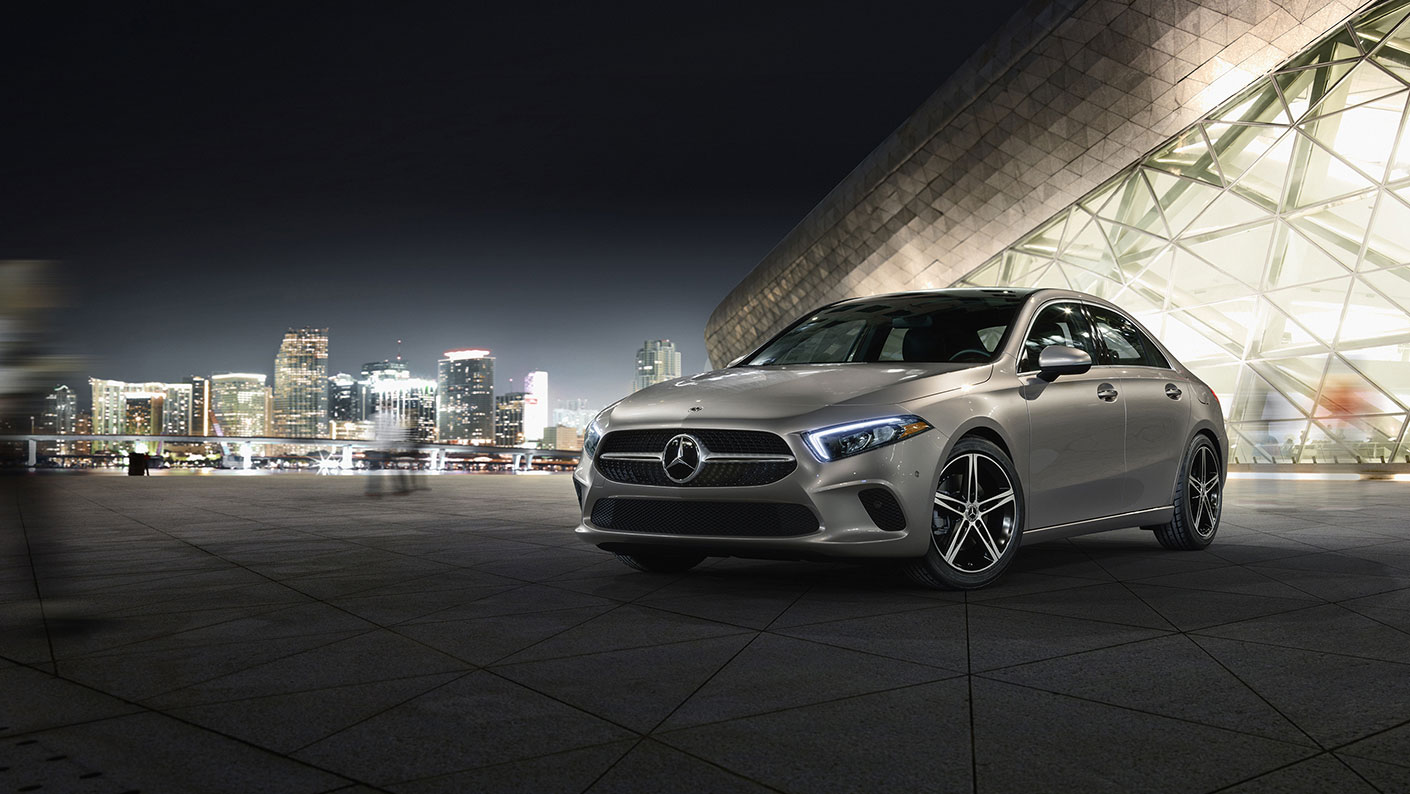 When it comes to having a bucket list, most people have vastly different ideas of things they want to do in their lifetime. From summiting a mountain or skydiving to opening a business or traveling to a new place, there are endless achievements that are considered bucket-list items. And now, Mercedes-Benz has another item for you to add to the list with the release of its new Mercedes-Benz A-Class.
The high-tech new lineup will roll out sometime early next year, and the automaker is giving fans the chance to cross something off their lists. Through November 9, fans in the United States have the opportunity to post their bucket list on Instagram, and lucky winners will have one of their biggest dreams realized.
Participants can grab templates from Mercedes-Benz' Instagram story highlights, fill them in with their own content, and post the image to their own Instagram page with the hashtag #AClassBucketListEntry and tag @MercedesBenzUSA. The company will then select winners and use these new Mercedes-Benz cars to fulfill their dreams! Pro tennis player Sloane Stephens and singer/songwriter Charli XCX have already joined the campaign, sharing their personal bucket lists that include goals like finding the perfect pizza slice in NYC.
Highlights of the new Mercedes-Benz A-Class lineup include the cutting-edge Mercedes-Benz User Experience multimedia system, which the company calls the most advanced user interface in the industry. The interface learns patterns and preferences from the driver and uses intuitive voice recognition to communicate with its passengers, allowing the car to learn about the driver instead of forcing the driver to learn more about the car.
Mercedes-Benz of Southampton is excited to have this new line on our lot next year. In the meantime, details of the bucket list contest can be found on the company's website.