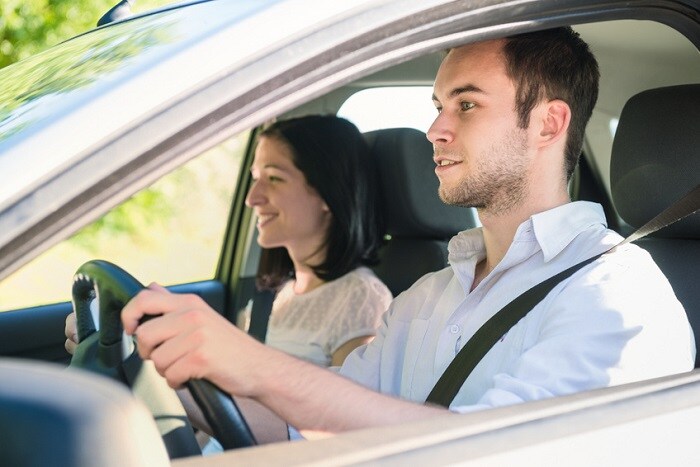 Spring is a great time for purchasing new cars, with the weather clearing up and plenty of vacations around the corner. Of course, the informed driver will do their research and put a lot of time and consideration into which new Mercedes-Benz car will best fit their needs. But many shoppers find they can only do so many online comparisons before things start to get a bit redundant or hard to differentiate between. That's when a test drive comes in handy; it provides firsthand experience on how the car drives, feels, and fits your needs.
At Mercedes-Benz of Southampton, we're always happy to help our customers test drive their desired Mercedes-Benz car or SUV. During a test drive, it can be easy to overlook crucial aspects of the vehicle that you need to be aware of. To that end, here is a list of common factors to identify before, during, and after your test drive.
Before the test drive, you'll want to thoroughly inspect the vehicle's body. Look for any dents, rust, nicks, or cracks, and check the tires and tread as well. When you start the car, listen for any odd sounds. Turn on the radio, heater, and A/C, as well as any power features like the locks and windows, to ensure everything is working correctly.
Next, see how it lives up to your standards. Is the exterior color something you'll like long term? Does it offer the roof rails you've always wanted? Inside, take a moment to familiarize yourself with the controls and infotainment system. Are they easy to use? Is there navigation? Next, adjust the seating, steering wheel, and mirrors to your preferences.
Once you're on the road, test the brake responsiveness. Observe how smoothly the car shifts and accelerates, as well as turning and steering responsiveness. You'll want to test out highway driving to get a feel for higher speeds, and it's often helpful to attempt parking to see how you handle the blind spots and maneuvering the car.
Our NY Mercedes-Benz dealership is stocked with many new and pre-owned vehicles for sale near Massapequa ready for you to take for a spin. Make an appointment today to test drive a new Mercedes-Benz car and learn about what our luxury vehicles can do for you!