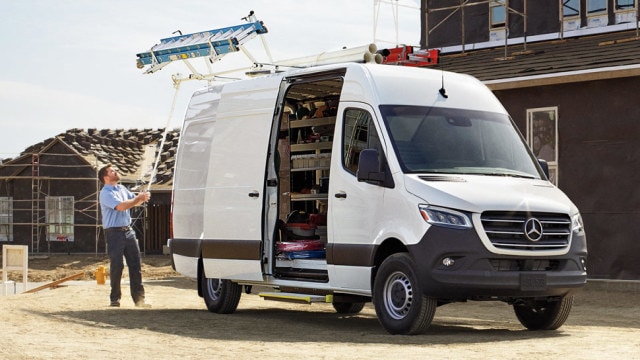 Mercedes-Benz Vans this month announced that its sales volume in 2018 has hit a new record of 38,178 units—a 9.1-percent jump from the 2017 record. The company reported U.S. December sales of 4,116 units, sealing the final month of 2018 to break the record from the previous year.
"We are pleased with our record-breaking year for Mercedes-Benz Vans in 2018," said Mercedes-Benz Vans Vice President and Managing Director Robert Veit. "We look forward to further momentum with our new Sprinter that launched this past year."
In September, the automaker opened a brand-new Sprinter plant in North Charleston, S.C., just in time for the launch of the 2019 Mercedes-Benz Sprinter in the United States. The production facility, which operates part by part, helped make the past year a monumental one for the company.
The new model year of the Sprinter van features a four-cylinder engine in most trims, as well as a variety of state-of-the-art features such as the MBUX (Mercedes-Benz User Experience) multimedia system, active brake assist, active lane assist, a 360-degree camera, and more advanced safety features. All Sprinter vans come equipped with a free three-year Mercedes Pro package, which includes functions such as Efficient Fleet Management, Optimized Assistance, and Data Interfaces for Vans. New models can seat up to 15 passengers, with increased payloads, variable stowage, and increased cargo space.
At Mercedes-Benz of Southampton, we have these great new vans on our lot right for you to come check out. Our dedicated sales staff is here to answer any questions you may have about these state-of-the-art cargo vans. Stop by today to test drive a 2019 Mercedes-Benz Sprinter and learn more about one of the vehicles that helped make 2018 a record-braking year for Mercedes-Benz Vans.