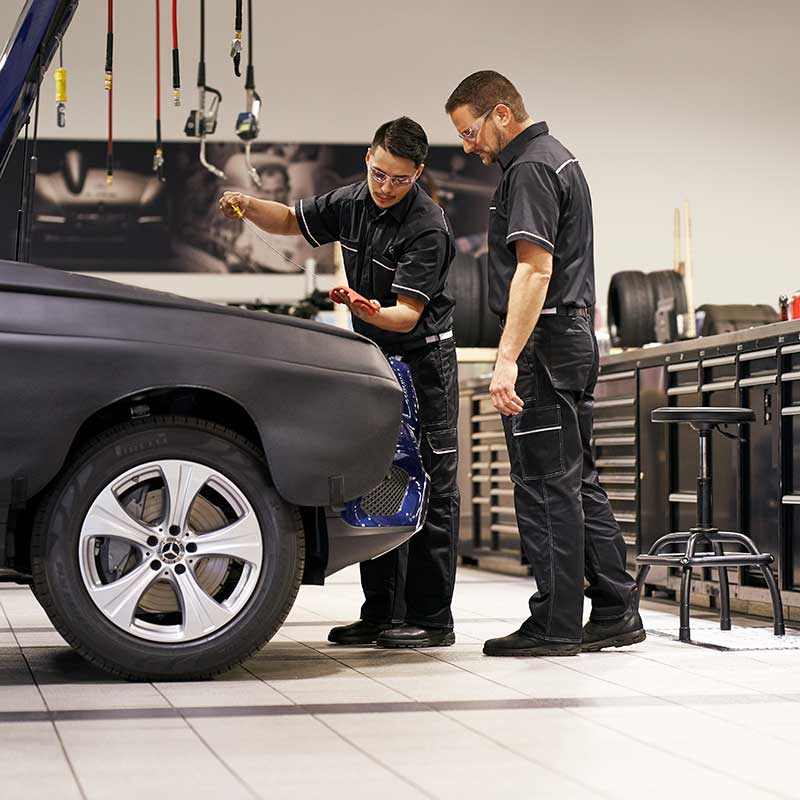 Every Mercedes-Benz driver knows what an incredible vehicle they're driving. However, without proper vehicle care, your Mercedes-Benz vehicle could perform poorly over time. To preserve that luxury and performance, our team here at Mercedes-Benz of Southampton can help you out. Here are some of the most important things to keep an eye on in your vehicle.
What is Motor Oil?
Motor oil is probably one of the most important fluids in your vehicle. Essentially, motor oil is responsible for keeping your engine lubricated. The engine of your Mercedes-Benz is made up of a bunch of separate moving parts, each of which needs to be properly lubricated to keep your engine running smoothly. Motor oil prevents these parts from causing friction and heat in your engine. Too much friction could cause your engine to overheat or lead to an eventual shutdown and expensive repairs.
How Does Oil Affect My Performance?
When your vehicle has fresh motor oil, it performs at its most efficient. If your motor oil is overdue to be replaced, then your engine could become strained. This could affect your overall vehicle performance, such as fuel economy and engine health. In the absolute worst-case scenario, build-up in your motor oil could even lead to total engine failure. If you start to notice a decline in your vehicle's performance, it might be a sign you need an oil change.
Visit Mercedes-Benz of Southampton Today
Want to avoid engine damage in your Mercedes-Benz E-Class? Visit our Mercedes-Benz service center near Huntington, NY, today. Our auto team will schedule your oil change on a regular schedule of every 6 months or so. To learn all about proper vehicle maintenance for your Mercedes-Benz, we're your one-stop-shop.
*Oil changes are for model years 2008 and older