Mercedes-Benz Genuine Parts
Designed to perform and built to last, Mercedes-Benz Genuine Parts offer the quality and consistency your vehicle deserves.
Why Mercedes-Benz Genuine Parts?
Superior Quality
Mercedes-Benz Genuine Parts are manufactured from only high-grade materials. With precision attention to detail, we craft the best possible replacement parts to maintain high-function and offer extended service life. In the end, it's worth it, because each part is built to get the most out of your vehicle and to stand the test of time.
A Perfect Fit
Backed with the reassurance of our 2-Year Parts Limited Warranty, only Mercedes-Benz Genuine Parts can guarantee a precise fit and finish. They're the same parts we use for new vehicles, crafted with superior quality down to the smallest detail, and resulting in a seamless integration with all other components and systems.
High Performance
In addition to meticulous design and craftsmanship, Mercedes-Benz Genuine Parts are tested at the speeds and stresses of the German Autobahn. Plus, every part is covered by the Parts Limited Warranty so you can drive with confidence at any stage of your vehicle's life.
The Perfect Part for You
From Remanufactured Parts to StarParts and more, certain parts are made for your specific need.
Remanufactured Parts: More Economical, Less Wasteful
Genuine Remanufactured Parts are cleaned, tested and restored by professionals to a "like new" condition. They are guaranteed to meet the same standards of quality and reliability as our new parts - and come with the same 2-year warranty - with a price that's easier on the wallet. Plus, you'll be doing your parts to reduce environmental impact.
Mercedes-Benz StarParts: For Vehicles 5 Years and Older
Designed specifically for vehicles 5 years and older, Mercedes-Benz StarParts help lower the cost of ownership while maintaining our exacting standards in fit and performance. It's a smart, reliable way to care for your Mercedes-Benz throughout the years.
A Portfolio of Parts
Browse our available parts and see what makes them the best in the industry.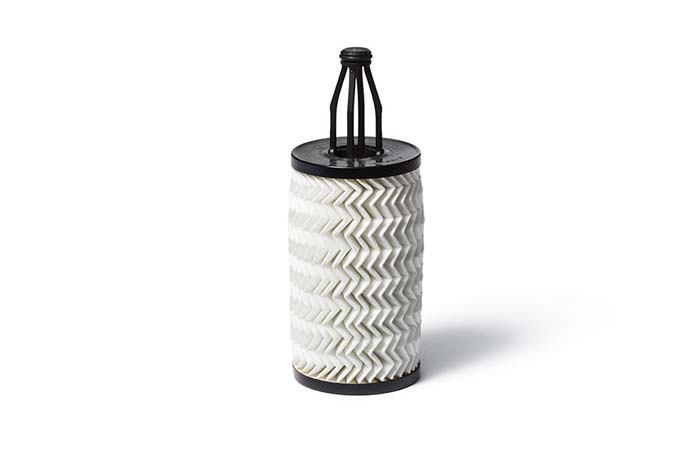 Fleece Oil Filters
Mercedes-Benz Genuine fleece oil filters ensure optimum engine lubrication and maximum fuel efficiency. They absorb 20% more dirt than conventional paper filters and last up to 45% longer, minimizing engine wear as a result.[[1]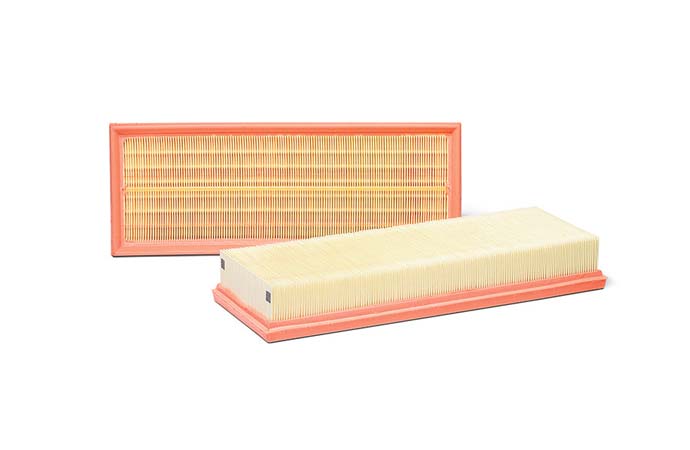 Air Filters
With a high-filtration efficiency, Mercedes-Benz air filters are able to retain dust and dirt particles as small as a few thousandths of a millimeter, helping clean air reach the combustion chambers and protecting the engine.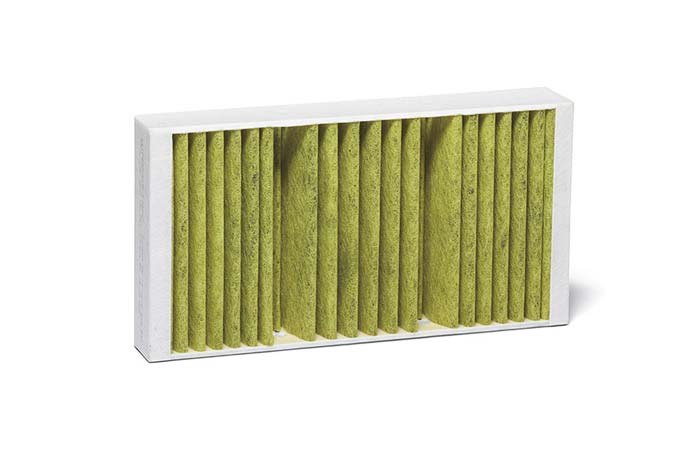 Cabin Air Filters
Mercedes-Benz cabin air filters use high-efficiency filtration to create a sealed system that protects you from pollen and other irritating pollutants while you drive. They also help protect your vehicle's heating, ventilation and climate control systems.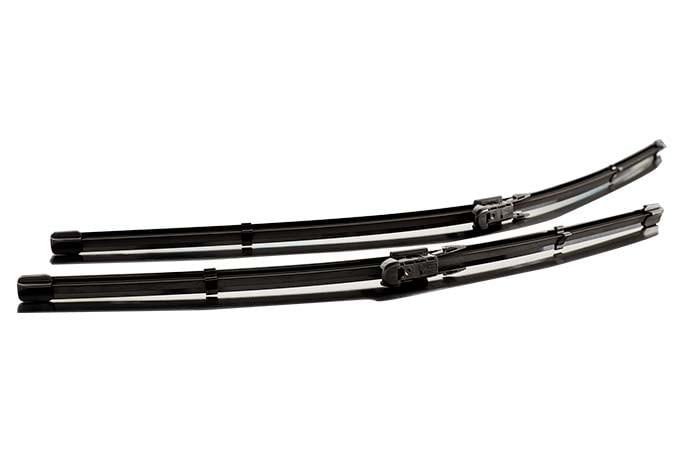 Windshield Wipers
Maintaining proper visibility while driving is essential. That's why our windshield wipers are designed with 
curvature and pressure points that conform precisely to your windshield. They're even made from both natural and synthetic rubbers to provide long-lasting elasticity.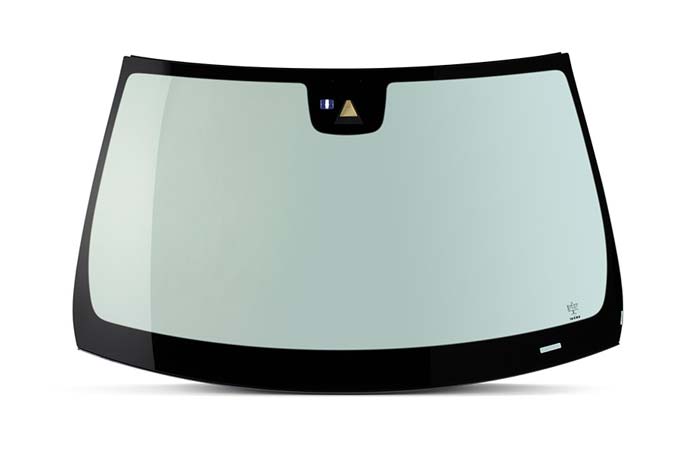 Glass
Using replacement glass from Mercedes-Benz will ensure proper fitment, visual clarity and wiper performance. It often includes solar coatings for UV protection and heat load reduction as well as acoustic dampening technologies that reduce noise in your cabin.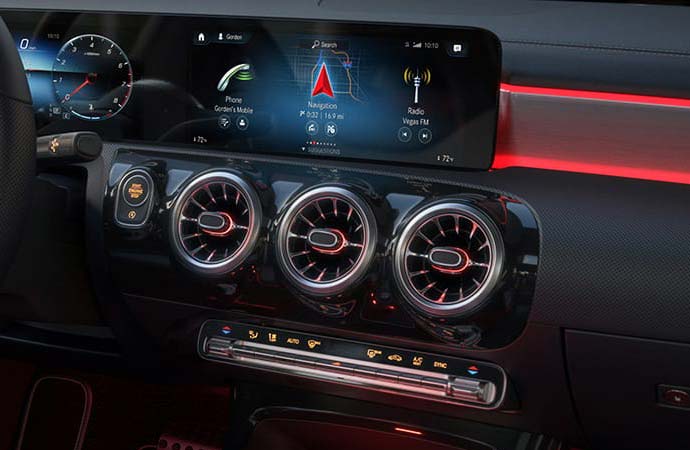 Heating and Air Conditioning
A well-functioning heating, ventilation and air conditioning (HVAC) system can optimize climate control and help maintain your MPG rating over the life of the vehicle. Our trained technicians use the proper equipment and procedures to repair and diagnose potential issues.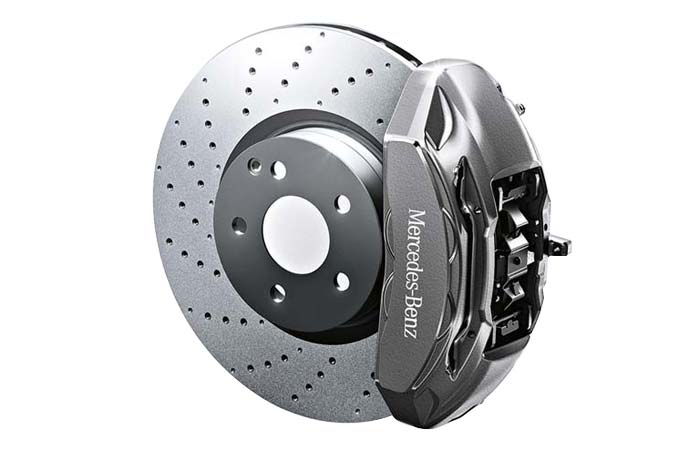 Brakes
Mercedes-Benz brakes feature brake pads and rotors precisely engineered from metal compounds to safely transfer heat and provide superior strength. The result is outstanding deceleration and optimal teamwork between brakes and their electronic systems.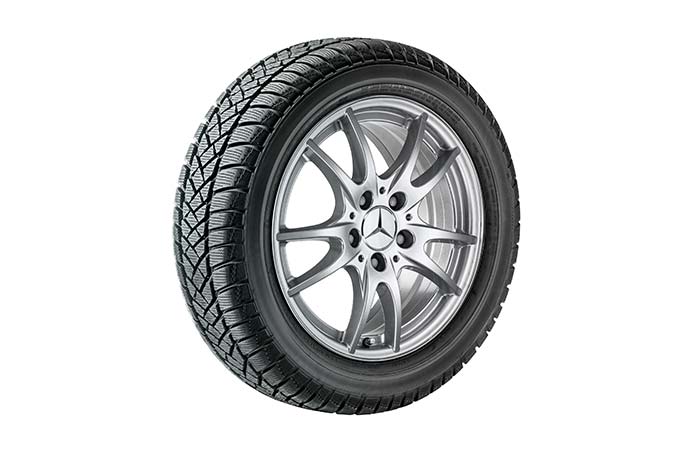 Tires
Traction, integrity, reliability, endurance and safety. All of these qualities can be found in Mercedes Original and Mercedes Original Extended tires. Click below to learn about the overall benefits of healthy, quality tires.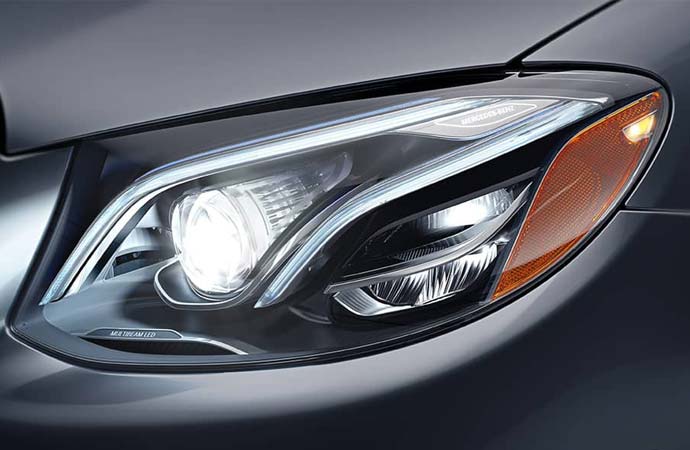 Exterior Lighting
Genuine Mercedes-Benz lights do more than simply illuminate the road. They offer vibration resistance for bumpy roads, ventilation to preserve clarity, and aerodynamic optical contours that contribute to active safety.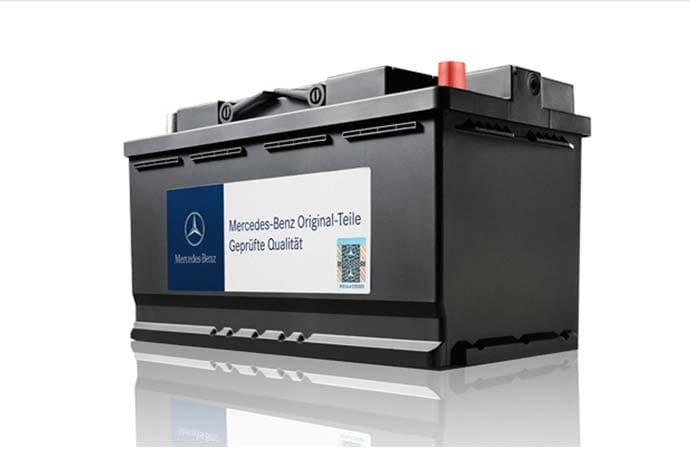 Mercedes-Benz Genuine Batteries
Genuine Mercedes-Benz Batteries are built to meet the demands of the advanced electronics in your Mercedes-Benz and deliver years of trouble-free driving. The best way to ensure that you're getting the most from your battery is to have it tested, and if necessary, replaced by qualified Mercedes-Benz technicians.
Looking to Make a Purchase?
Submit a Parts & Accessories Request
There's nothing better than having your Mercedes-Benz running like new. Let us know what you need, click below to submit a Parts and Accessories request form.
We're Here to Help
If you have questions or need assistance, we'd be more than happy to assist.
[1] Results based on independent product testing comparing Genuine Mercedes-Benz Parts to select aftermarket brands. Testing results do not include AMG models.