Mercedes me connect
Access your vehicle from anywhere and experience all the benefits of ownership with Mercedes me connect.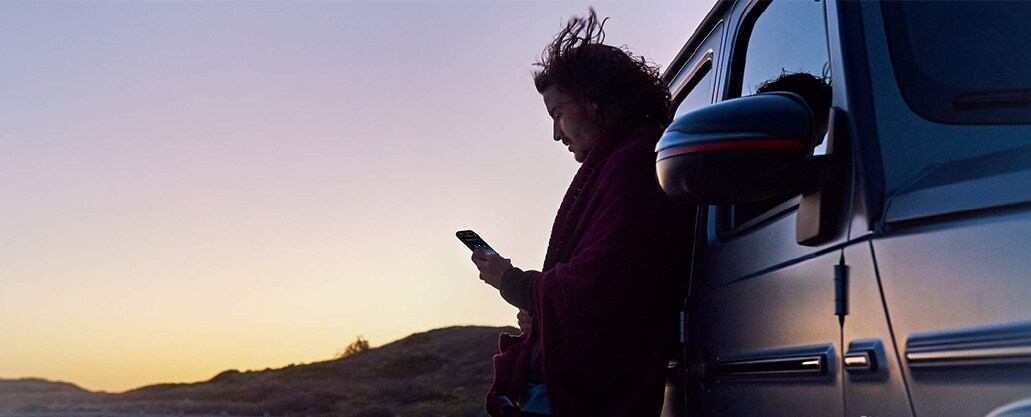 The Digital Extension of your Mercedes-Benz
Whether you're starting your engine, getting customer support or simply checking your fuel, Mercedes me connect is here to make life easier.
Start your engine – anytime, anywhere
Mercedes me connect lets you prepare for any trip using the Remote Engine Start feature. You can cool down or heat the cabin, so as soon as you step inside, you're completely comfortable and ready to drive.
Remotely lock or unlock your vehicle
Wondering if you remembered to lock your doors? No need to worry, you can use the app to ock or unlock your vehicle at the tap of a button.
Easily locate your vehicle
You can easily see your vehicles' location, whether you're in a crowded parking lot or across the globe.
Get up-to-the-minute vehicle data
Mercedes me connect provides a quick snapshot of your mileage, fuel level, tire pressure, fluids and more.
Send an address to your vehicle's navigation system
Jump start your journey by sending the address of your destination straight to your vehicle's navigation system. It will be pulled up as soon as you start the vehicle so you no longer have to enter it manually, and you can easily save it for future use.
The Mercedes me connect App
Stress-Free Car-Shopping
The
Mercedes me connect
 app gives you total control over your Mercedes-Benz, housing all of your remote access services, from Remote Engine Start to Vehicle Locator. Download the app today to take full advantage of your
Mercedes me connect
 services.
Available on iOS and Android.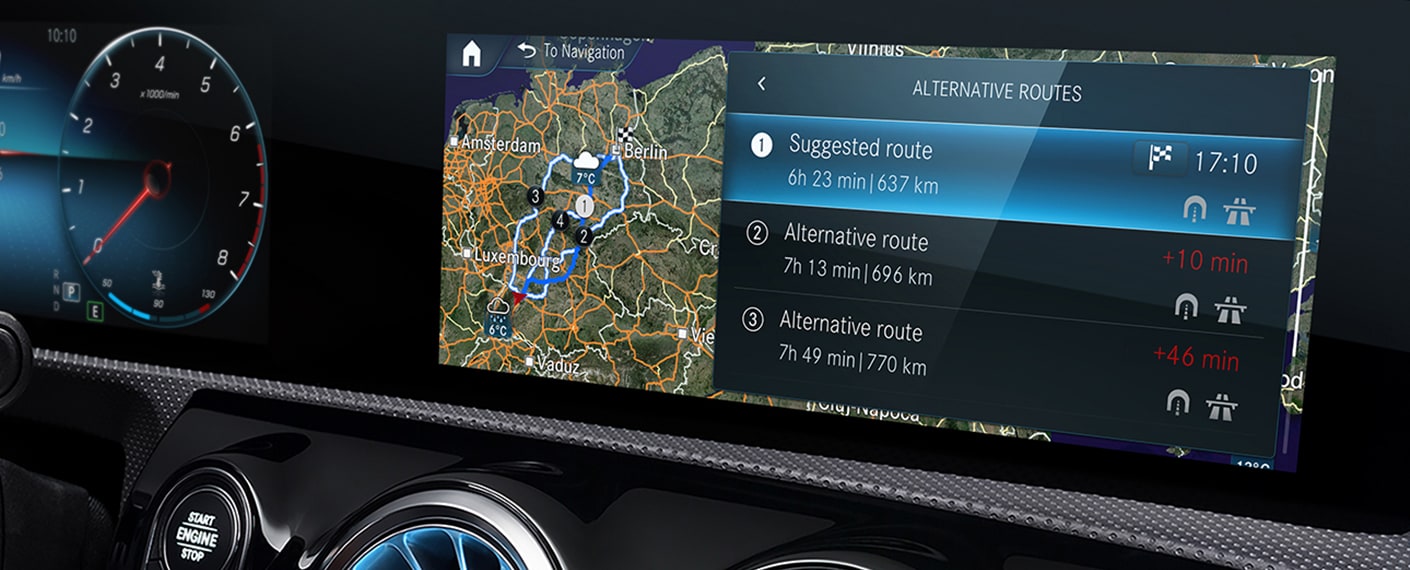 Get the latest updates, in your vehicle and on the go.
With Mercedes me connect, you may never want to exit your Mercedes-Benz.
 • Live Traffic Information
• Advanced Speech Recognition and Natural Language Understanding (MBUX)
 • In-Car WiFi[1]
How to Activate Your Services
Pair your vehicle and activate services right from the app
The Mercedes me connect app lets you pair your vehicle and activate services like Remote Engine Start, Remote Door Lock & Unlock, Locate Vehicle and more, all on-the-go. Simply scan the QR code in the vehicle's multimedia system, or enter your Vehicle Identification Number in the app to pair our vehicle.[2] [3] Then, touch one button to activate all of your services. If you need assistance, call (800) 367-6372 or visit your Mercedes-Benz dealer.
Have a question? Ready to subscribe?
Have a question?
Contact the Customer Assistance Center at 
(800) 367-6372
Ready to Activate?
Download the Mercedes me connect app to pair your vehicle and activate services or contact us today for assistance.
For 2018 and Prior Models
Click here
to learn more about connects vehicle services via Mercedes-Benz mbrace.
[1] Some older-generation vehicles are unable to be paired to your account directly through the app. Please contact your local dealer for assistance with these vehicles.
[2] QR code only available on MBUX-equipped vehicles. Earlier models will require users to pair via a numerical code provided by the head unit.
[3] Requires a multimedia system with navigation, which is optional on some model lines.